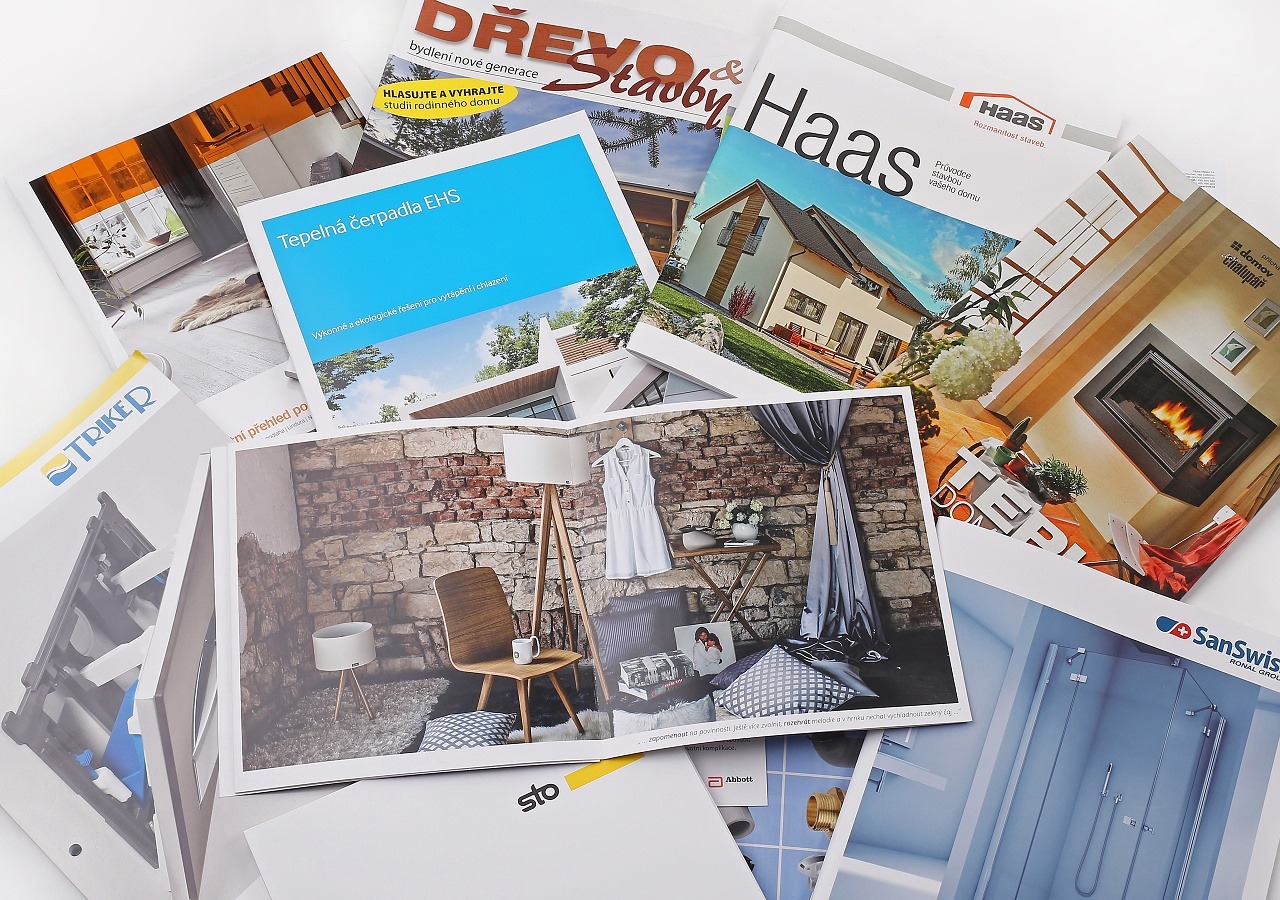 Let your product or service catalogue tell potential customers your unique story which will make them interested in what you do and will lay breadcrumbs towards engagement and importantly sales. Let us support you along the way and make you stand out from the crowd.

V1 – Saddle stitched, loop stitched or sewn bound - the simplest binding, individual sheets and their cover are stitched or stapled together into a booklet. Commonly used for magazines, comics, brochures etc.

V2, V2 PUR – Paperback, the individual parts of the sheets are glued into a block, which is then inserted into a cover. Blocks are glued with hotmelt or PUR, which is more durable.

V4 – Sewn paperback - by its durability is close to hardback, sheets are sewn by thread in one block, which is then glued into a cover.

V7 – Hardback with mixed materials - front and back panels are made of micron boards and spine is covered in canvas.

V8 – Hardback covered with a cloth or other protective fabric.

V8A – Hardback with a laminated case.

V8b – Hardback with a paper cover.

V8c – Hardback covered with other material (e.g. balacron).